The smallest Pasio series is a completely new design. The revolutionary design concept contributes to efficient workflows of the table balancing machines and offers a host of advantages to the users: It provides easy access to the workspace, the measuring device, and all other important control elements. Its optimized Human-Machine-Interface ensures error-free operation and fast set-up while taking up a minimum amount of space. The compact Pasios feature an excellent measurement accuracy, which ultimately saves you time and money, since a single measurement run and correction step is enough in most cases to ensure that the rotor is within the tolerance.
Sustainable and modern - The new Pasio table balancing machines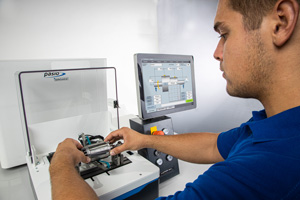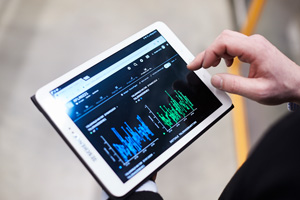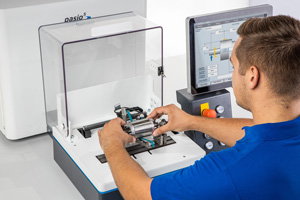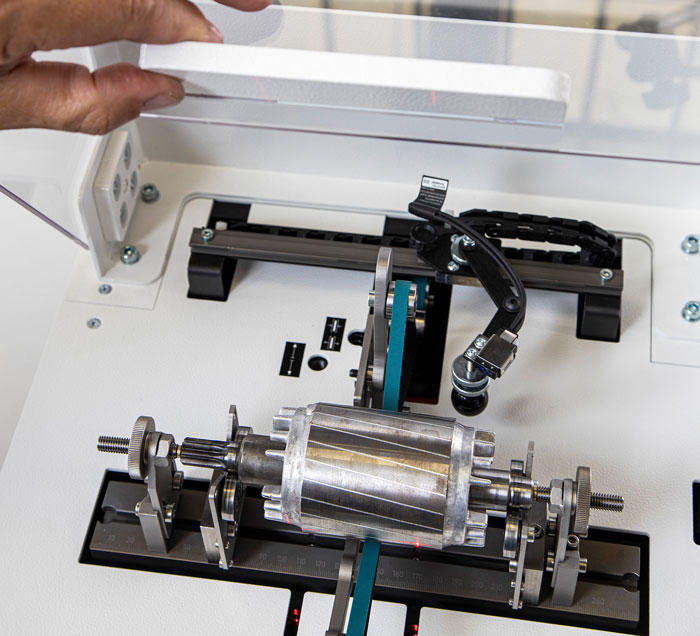 The Pasio 5 series – The ideal balancing machine for small and miniature rotors
The Pasio 5 series is always the right solution when balancing small and very small rotors. The three models in the PASIO series cover the weight range from a few grams up to a rotor weight of 5 kg. The spectrum ranges from miniature motors or dental drill turbines weighing only a few grams to blowers and electric-motor armatures down to spindles with a maximum weight of 5 kg.
Depending on the model, different drive concepts and rotor supports are used. In the smallest version, displacement measurement is used due to greater accuracy. In the two larger versions, force-measurement is used. Our measuring devices support both measurement methods perfectly to ensure that you will achieve the best balancing result in these weight classes as well.
Precise, convincing technology
Compact table balancing machine 
Servomotor with digital speed selection and monitoring
Self-diagnosis for quick fault detection and rectification
IoT-ready to provide access to the digital Schenck world
Quick and error-free machine setup with the integrated linear laser
Easy to adjust and easy to handle laser scanning head for precise angle positions 
Exact and quick unbalance correction thanks to automatic angle positioning
Reliable balancing of magnetized rotors such as permanent magnet rotors via an non-magnetic drive
Variable drive technology for different weight ranges
Permanent calibration of Pasio 5SC and Pasio 05SC for easy and quick balancing
Maximum precision thanks to displacement measurement in the Pasio 005SC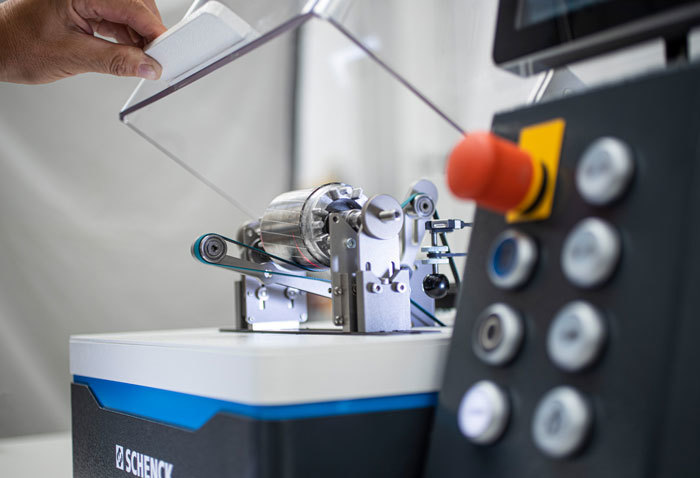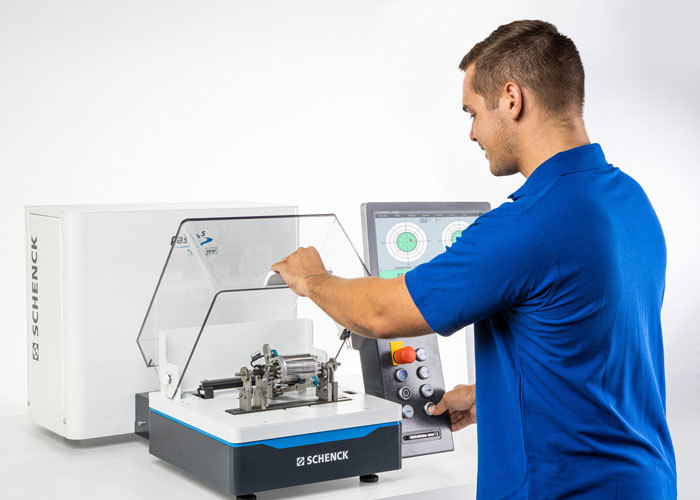 Typical rotors in the class up to 5 kg are small to medium-size electric motors, spindles, blowers, and turbines. The machine has a force-measuring design. This is why the measurement run can be started immediately after supporting the rotor without the need for a calibration run. The rotors are driven by the universal belt drive.
| | | | |
| --- | --- | --- | --- |
| | Pasio 5sc | Pasio 05sc | Pasio 005sc |
Rotor dimensions
Maximum rotor weight
5 kg
0.5 kg
50 g
Maximum rotor diameter:
150 mm
60 mm
30 mm
Journal distance
240 mm
65 mm
45 mm
Journal diameter
5-22 mm
1-10 mm
1-6 mm
Journal diameter (optional)
21-40 mm
Machine data
Dimensions
(see drawing)
Total weight
135 kg
Network connection
230V AC, 50Hz
Belt drive, tangential, from below, with flat belt¹
Belt drive, tangential, from below, with round cord belt¹
Drive power
100 W
Automatic indexing included
Minimum achievable residual unbalance MARU²
0.15 gmm/kg
0.02 gmm/kg
0.01 gmm/kg
2-color paint finish
RAL 9003 (signal white)
RAL 7016 (anthracite gray)
1) Can be converted to overslung belt drive
2) Minimum achievable residual unbalance per plane
Measuring devices
CAB 920
CAB 820
Options
Test rotor with test weights of 500 g, 60 g, 6.3 g
Protective cover as per DIN ISO 21940-23 (protection from flying parts)
External interfaces for printer and network
Laser printer for reporting
Graduation scanning as reference and angle position sensor
Software functions:
Correction calculation
User support
Data management