Many possible applications thanks to great flexibility
Whether on fans, spindles, electric armatures, compressors, rollers or turbochargers – rotors must be measured, checked, and balanced. With the new Pasio 100, Pasio 300, and Pasio 700, smaller companies and repair shops as well as manufacturers of large quantities have the right machine for balancing horizontally mounted rotors up to 700 kg.
Ease of use and navigation, good accessibility, simple and intelligent design of control elements and scales for exact positioning and precise retrieval of setup positions support the reconfiguring process and increase the efficiency of the production process.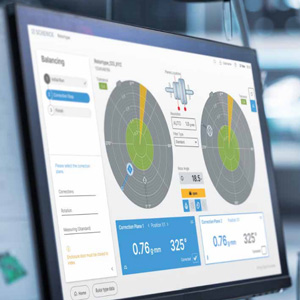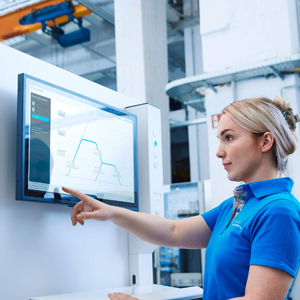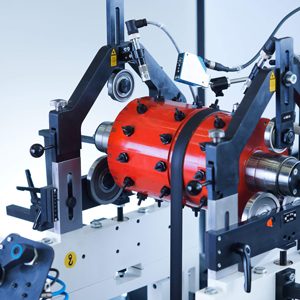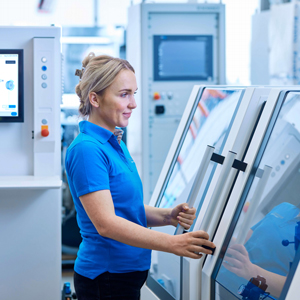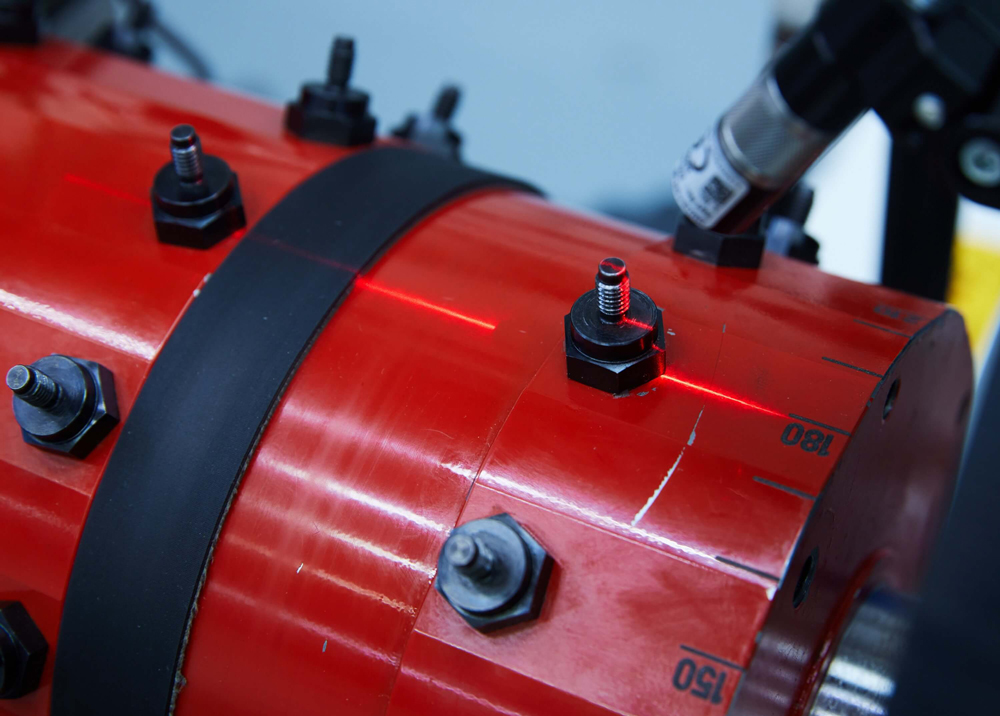 Just as you´ve always imagined
As universal balancing machines, they are not geared to a specific rotor type, but instead cover the entire range of applications, from cylindrical rotors with their own shaft journals to disc-shaped rotors with mounting arbors and can master weights of up to 700 kilograms.
In addition, the intelligently designed modular system offers all users more accessories and flexibility. No matter how you use your Pasio in production or for maintenance: for individual rotors or series batches, to measure unbalances, determine their position, correct them or perform a control measurement, our solution will perfectly adapt to your requirements, every time.
Measure precisely and interpret data – Gain an edge with Schenck ONE
Schenck ONE is our brand of software solutions for everything to do with balancing. With our digital solutions, we support customers at the balancing machine as well as with all adjacent process steps. This holistic approach offers you the right solution for every challenge – along the entire balancing process.
Whether for creating the rotor type, measuring the unbalance, documenting your results, or servicing the machine – you will find optimal support for every process step in our Schenck ONE ecosystem.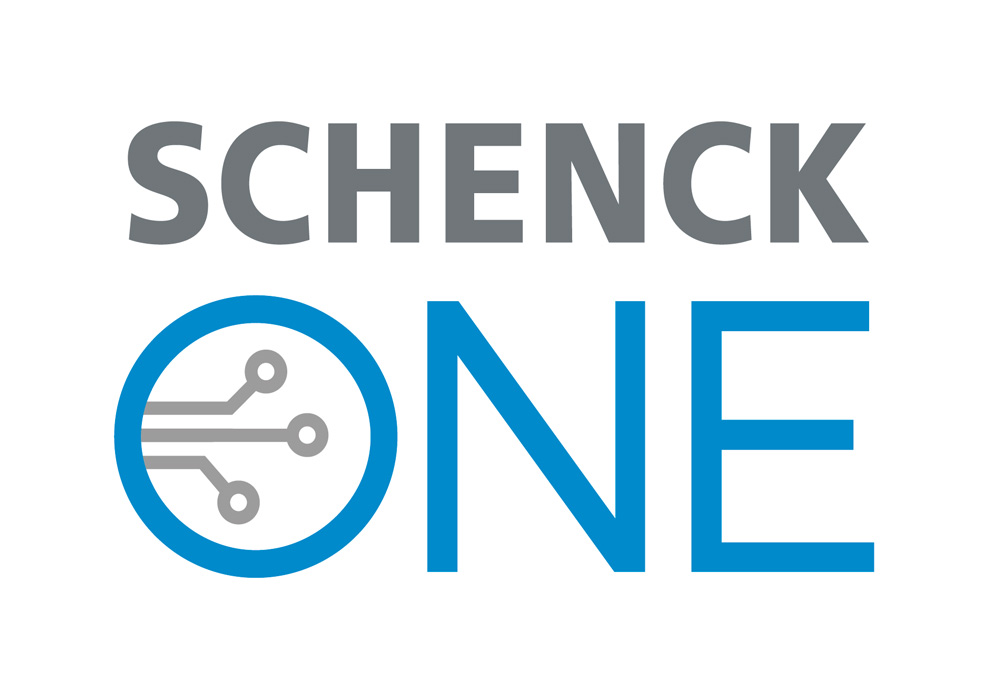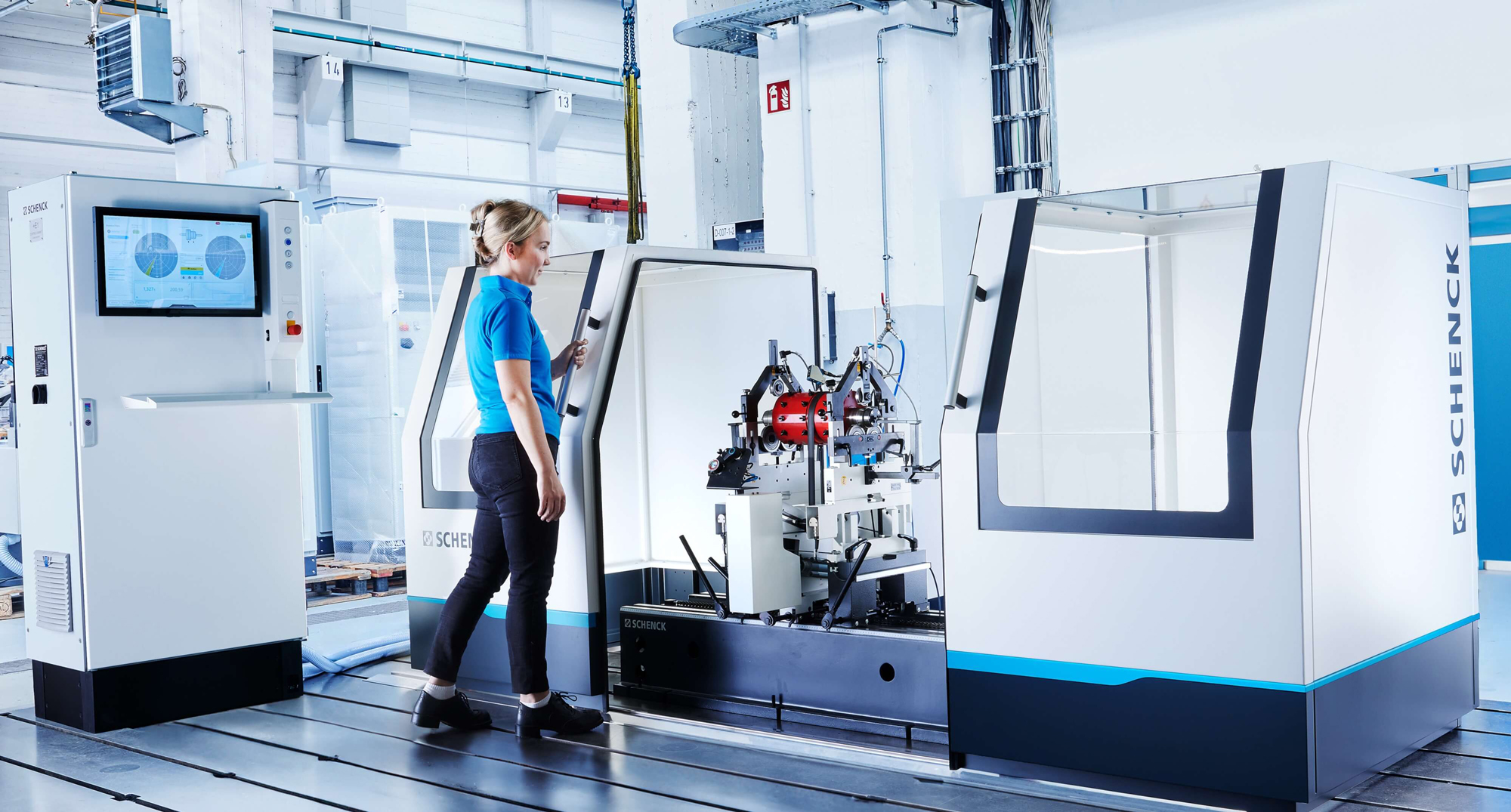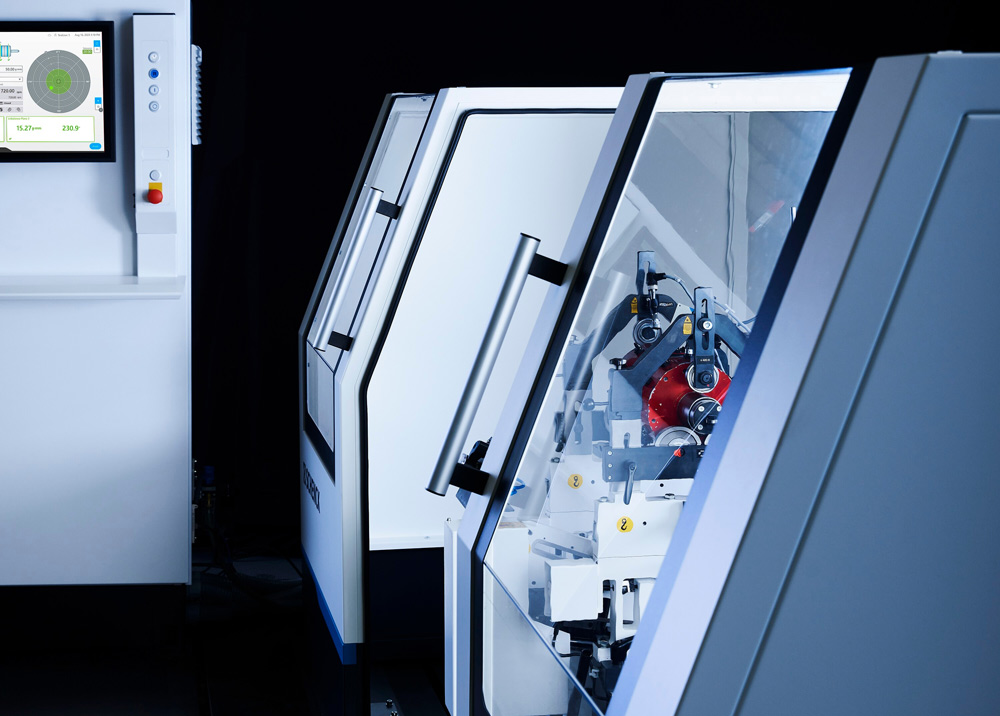 True partnership – from planning to operation
At Schenck, problem-solving expertise is both ecologically and economically sustainable. Our portfolio of products, systems, and selected services ensure maximum energy efficiency and productivity over the entire lifecycle of your plant or system.
With Schenck, high system and plant availability stays reliable and predictable over the long term. In the spirit of OEE (overall equipment effectiveness), we support you with aftersales solutions – from proactive maintenance agreements (PMAs) and optimization audits, to spare parts supply and retrofits, express repairs and deliveries as well as specific modernization measures, right through to the Schenck Helpdesk, which makes live support via smartphone and tablet just a tap away.
International service for global production reliability
Regular service performed at predefined intervals by our customer service team protects your plant or system from unexpected failures, faults, or downtime caused by wear.
In emergencies, our 24-hour hotline with guaranteed response time ensures the highest possible availability of your system. Our global service team, with over 200 technicians, supports you on site around the world and can procure any necessary spare part in the shortest possible time.
The heart of this service pledge: our Service+ app – your direct line to the Schenck Service Helpdesk. The Service+ app enables fast identification and resolution of errors and faults, since your service requests can be created quickly and easily. Moreover, the Schenck ONE software solution also gives you an overview of the maintenance status of your Pasio machines at all times and you can contact us directly with just a few clicks.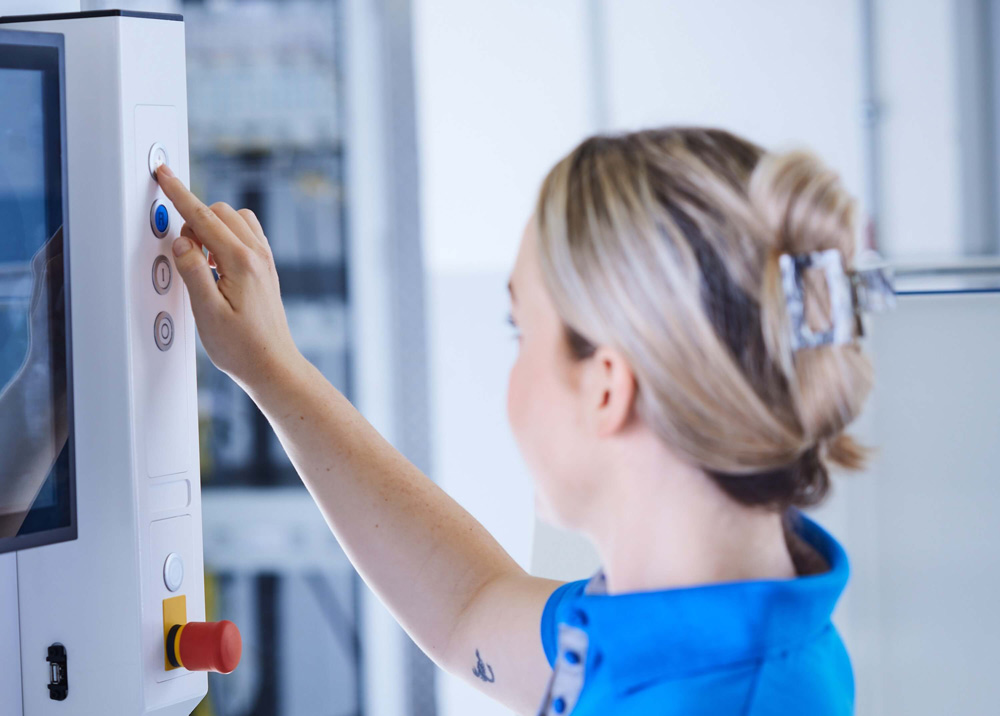 | | | | |
| --- | --- | --- | --- |
| | Pasio 100 | Pasio 300 | Pasio 700 |
Maximum rotor weight (kg)
100
300
700
Diameter D1
800 (1260) mm, 31.5 (49.6) inch, dependent on guard device
Rotor lengt
1500 (2500) mm, 59.1 (98.4) inch
Bearing journal diameter (mm)
9-70 (70-140)
9-70 (70-140)
10-80 (80-160)
Bearing journal diameter (inch)
0.3 – 2.8
0.3 – 2.8
0.4 – 3.2
Bearing journal diameter optional (mm)
70 – 140
70 – 140
80 – 160
Bearing journal diameter optional (inch)
2.8 – 5.5
2.8 – 5.5
3.2 – 6.3
Bearing center distance L1 (mm)
BU: 1280 (2280) U: 690 (1690)
Bearing center distance L1 (inch)
BU: 50.4 (89.8) U: 27.2 (66.5)
Minimum achievable residual unblanace per plane (gmm)
0,8
1
1,5
Minimum achievable residual unblanace per plane (ginch)
0.03
0.04
0.06
Rotor drive
Belt (BU, BK), Universal joint drive (U)
Frequency-controlled drive pover (kW)
Belt: 3.0, Universal joint drive: 5.5
Power supply
400 V ± 10 %, 50/60 Hz, 3 Phases
Paint
Signal white RAL 9003, Anthracite grey RAL 7016
Class B protection according to ISO 21940-23
Protection against contact with rotating parts
Class C protection according to ISO 21940-23
Protection against flying parts
Options
Position indicator for unbalance correction
Line projection
Magnetized rotors
Shielded sensors
Rotor fixation for unbalance correction
Drive motor with holding brake
Test rotors
ISO, Level A (Standard, Level B)
Machine testing
Level A