CAB 820 - The basic measurement device for safe balancing
CAB 820 sets new standards in this class: It combines peak performance with a lot of operating convenience while offering a very good price/performance ratio. This measuring device is always the right solution when you want to achieve the balancing goals in your company quickly and without major efforts.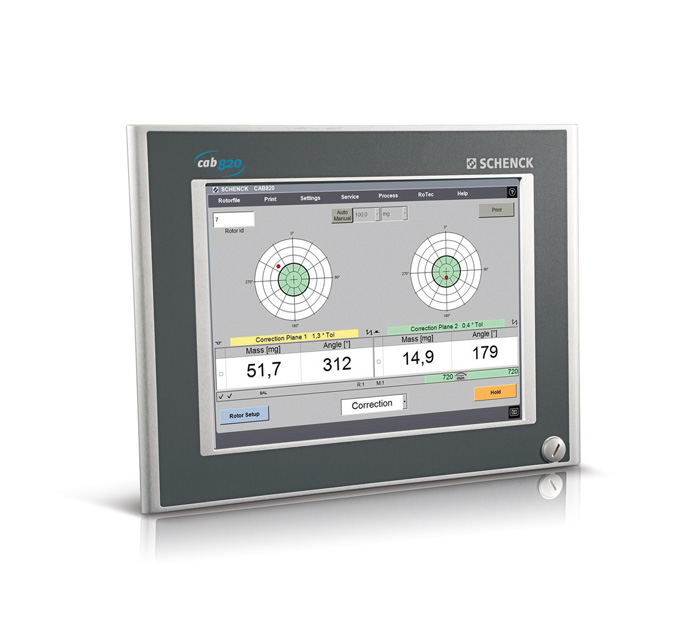 Easy to handle, precise unbalance measurement
Measuring of the dynamic unbalance in 2 planes, or the static unbalance and the unbalance moment
Automatic tolerance comparison
Tolerance calculation as per the latest DIN ISO 21940-11
Vectorial and numerical display
Display as evenly distributed components
Calculation of the mean measurement values over time
Balancing protocol (can be preconfigured, for complete balancing runs)
Simple compensation, fitting key compensation, reversal balancing
Actuation of the drive for the automatic measurement procedure
Recovery USB flash drive
CAB 920 – Synthesis of easy handling and ultimate precision
The CAB 920 surprises with a ingeniously simple operating concept with logic relationships that are visible at the first glance. The result is obvious: Work is quick and safe with minimum training time. And this is true for any conceivable rotor variant. The CAB 920 combines fun handling with maximum precision during measurement value processing. This permits a very high unbalance reduction ratio, which is why many rotors are already within the tolerance during the first measurement run.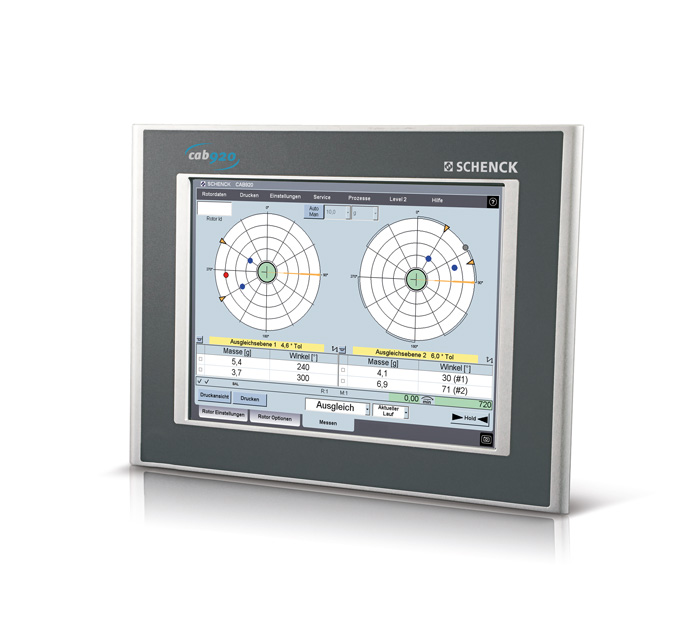 The reference system for peak performance during balancing
Operation of the balancing machine on three dialog screens
Rotor file wizard for guided setup of new rotors
Vectorial and numerical display
Measuring of the dynamic unbalance in 2 planes, the static unbalance and the unbalance moment, static and dynamic measurement
Automatic tolerance comparison
Polar display or display as evenly/unevenly distributed components
Tolerance calculation as per DIN ISO 21940-11
Log report in PDF format
Conversion to other configuration data
Simple compensation, fitting key compensation, reversal balancing
Actuation of the drive for the automatic measurement procedure
Context-dependent help function, automatic self-test
Monitoring of measuring signals
Logbook function
Network-capable
Recovery USB flash drive